Science, research and progress have a long tradition at the Charité and are closely linked to health care. The Charité supports and encourages its employees to become active in the field of science.
Talents from all over the world are attracted to the Charité as a science location. On the one hand, because of the technical possibilities. But above all to benefit from a unique network. After all, about 5,000 experts work at the Charité in a wide variety of fields. Research projects get targeted support.
Come to the Charité and develop the health care of tomorrow.

"I think we are the luckiest scientists by living in times of tremendous progress in the development of technologies and having the opportunity to apply them in medicine at Charité."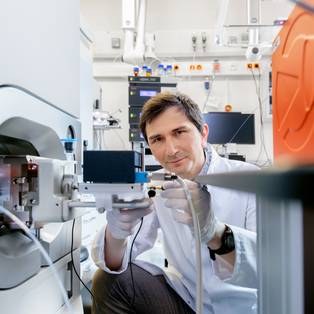 All vacancies
Currently the job offers are only available in German. The English version will follow shortly.
Focal points of research and science
The Charité research projects are as diversified as the disorders that are treated there every day. Research is conducted on widespread diseases as well as in specialized areas – interprofessionally as well as with new and modern approaches. Individual initiatives are encouraged, be it in basic research or in application-oriented research.
At the Charité, you can realize yourself and your ideas.

Other job offers: Working at the Berlin Institute of Health (BIH)
The BIH is an important part of the Charité and works on medical translation. Findings from biomedical research significantly improve the prediction of the progression of a disease as well as its prevention, diagnosis and therapy. Research becomes health. Research ideas from clinical observations are also developed at the BIH.
Do you want to join this mission? Apply now directly to the Berlin Institute of Health.

Discover BIH job offers now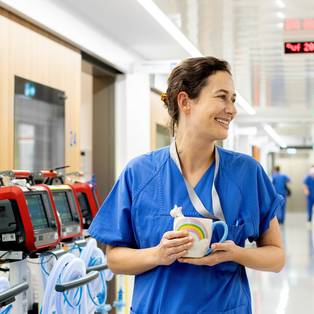 "Varied diseases, some of which are rare, are treated by an interdisciplinary team at our center. In doing so, we interface with research, which is a great professional gain."
Why research at the Charité is worthwhile
Excellent research infrastructure
Employees in research benefit from state-of-the-art equipment at our facilities. The interdisciplinary networked teams also have an extraordinary range of competencies at their disposal.
International cooperations
At the Charité, you and your career will benefit from an international cooperation network for the mutual exchange between basic biomedical research, clinical research and medical practice.
Promotion of individuals and projects
The Charité supports employees and students through various funding programs and initiatives to make their scientific and research projects a reality. More information is available here.
"Good science is based on being in the right place at the right time with enough knowledge. I enjoy researching at Charité because opportunity and knowledge is abundant."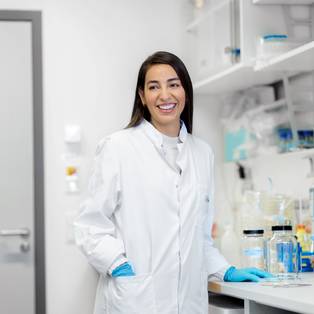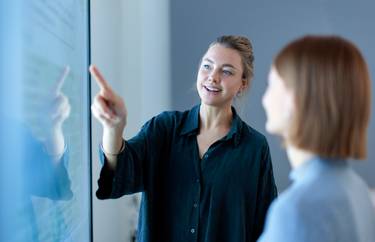 Contact
Do you have more questions about the research professions? Please feel free to contact us – we look forward to hearing from you!
E-Mail: bewerbung@charite.de